Stone Crusher Plant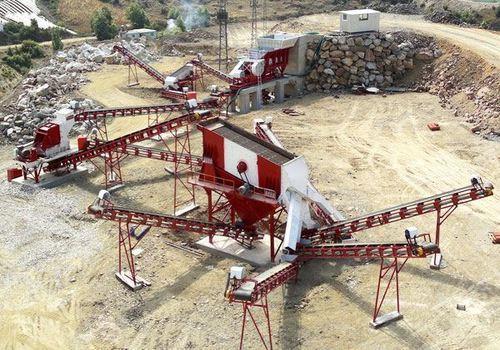 Stone Crusher Plant
Price And Quantity
Product Specifications
Stone Crusher Plant

Mild Steel
Product Description
Product Description:
The Stone Crushing Plants includes vibrating feeder, jaw crusher, impact crusher, vibrating screen, belt conveyor and centrally electric controlling system.
1.VIBRO GRIZZLY FEEDER 900 MM x 4500 MM :
With 2 + 2 H.P. motor, motor stand, ' v ' belt With hanging on 8 nos. Springs
2. JAW CRUSH 36"*24" :
Double Toggle Oil Lubricated , Double Wheel Chachise Stand, Power 75 HP , RPM 325/360 , Feed Size 22" 550 mm Production 110 TPH In 2.5"Material Size,Body MS Sail Plate Make "VINDHYA" , Weight 19000 Kgs. Model B2 ,
3.JAW CRUSH 36"*08" :
Double Toggle Oil Lubricated , Double Wheel, Chachise Stand Power 50 HP , RPM 385/400 , Feed Size 06" 150 mm , Body MS Sail Plate Make "VINDHYA" Rate. 850000/Each, Nog 4,
Vibratory Screen 18"X06" :
4 Deck , Power 30 HP , Screen Sail ms Plate , Body 8 mm Plate Top 2 Screen 8 mm Plate , For Dust 4 mm Plate, Include Maintenance, Platform, Pulley,v-belt Electrical Motor , Motor Stand, Weight 5500 Kg. Nog 1 ,
Conveyor Systems :
BC-1 Conveyor 900mm , Nog 1. ,BC-2 Conveyor 750mm, Nog 1.
BC-3 Conveyor 600mm, Nog 1.Product Conveyor 450 mm Nog5.
Above all conveyors are including with drive pulley with rubber- lagging impact rollers, guide rollers , Toughing Idlers, return- rollers with 'J' hook with motor g. box, conveyor belt & frame.
Hardware(Fastness,Rod Welding,Cutting,):INCLUDE
Gas cutting, welding rod, oxygen bottles , nut-bolts, Pedestals bearings, pulleys, couplings, colors, ' V' belts Lpg bottles ,welding machine etc.
Erection and Commissioning :INCLUDE
With design drawings, supervision ,complete commissioning ,Erectioning on site.
Electricals with Cable Cabling Panel Board (L & T) : INCLUDE
L & T Make Panel Board With Std. Attachments , All Cables are ISI Mark, Earthing Complete , as per Plant Design.
40 TON Steel (Angle, Channel , Gurder, Plates) INCLUDE
FOUNDATION BOLTS, MATCHING PLATES, H- BEAM, PRIME PLATES, HEAVY STRUCTURE .We have successfully installed complete crushing units of capacity up to 300tph. We also provide skid mounted crusher machines for easy mobility.
Features:
Hard wearing
Longer service life
Technical Specification
| | |
| --- | --- |
| Usage/Application | Industrial |
| Brand | VE |
| Material | Mild Steel |
| Capacity | 100 TPH |
| Automation Grade | Automatic |
| Voltage | 380 - 440 V |
| Power | 110 kW |
| Frequency | 50 Hz |